Croatia
From the goulashes and paprikashes in the north to the truffles of Istria and the oysters of Dalmatia…
The culinary traditions of Croatia date back to ancient times and blend together East and West European traditions. The flavors of the mainland have been greatly influenced by Hungary and Turkey, while Western Europe has impacted the dishes of the extensive coastline on the Adriatic Sea, creating an unsurpassed fusion of flavor.
Culinary Tours In Croatia
A Croatian cooking vacation with The International Kitchen means learning how to roast and grill meat the way Croatians do — using an iron bell called peka; experiencing the flavors of fresh seafood tossed on the grill with olive oil, vegetables, herbs, and spices; and tasting the hearty stews and soups that are so often enjoyed on Sundays when the family traditionally gathers around the table together. These rustic and delicious meals aren't complete without a glass of world-class wine from one of the 300 wine producing areas; spicy wines hail from the north, while the more subtle wines are typically found along the coast.
Book a culinary holiday in sunny Croatia and you'll have an incredible experience. Our Croatia cooking holidays include visits to bustling cities as well as the charming, relaxing coastline, hands-on cooking classes, first-class accommodations, and unforgettable food.
Our Croatia Cooking Vacations
Croatia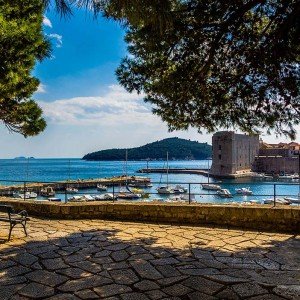 Culinary Adventure on the Croatian Coast